Milano Unica, the Italian Textile Tradeshow that takes place bi-annually in Milan, came to New York for the first time last summer. This year, from January 24th-26th, the exclusive invite-only show will return for the second time to Manhattan's Javits Center to host textile suppliers showcasing their latest collections for Spring/Summer 2017.
MU New York features prestigious textile mills producing men and women's apparel – including suiting, shirting, denim, and couture fashion – and accessories. Sixty-one exhibitors, mostly hailing from Italy, are showcasing at this year's fair to hundreds of buyers looking for inspiration for next year's collections.
Italy is internationally recognized for producing some of the finest suiting cloth in the world. It is no wonder then that one of the largest and most vital categories at MU New York is menswear, particularly suiting and shirting. This January's show will have great representation in this sector, from exhibitors like Piacenza, Lane Bugella, E.Thomas, Tessitura Monti, Lanificio F.lli Cerruti, and Fratelli Tallia di Delfino.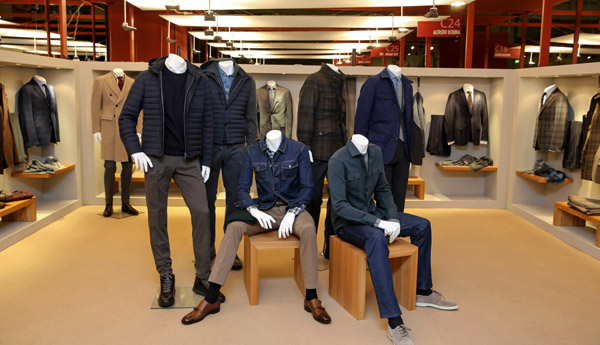 Leading the way in menswear suiting are Italian mills Piacenza, Lane Bugella, E.Thomas, Lanificio F.lli Cerruti, and Fratelli Tallia di Delfino. They produce premium fabrics using cashmere, merino wool, mohair, yak and other luxury fibers used to make fine suiting by top designers around the world. Joining these is Tessitura Monti, a mill specializing in producing shirting fabrics.

Women's apparel cannot be forgotten and is another large category of MU New York. Exhibitors showcasing their latest womenswear fabrics include Accenti, Solbiati, Mario Boselli Jersey by Grupo Colombo, Leomaster - Capritex Tessuti, Nuova Tessilbrenta, Agnona, and Serica della Marca. From fine silks used for bridalwear to cotton denim, linens, and novelty jacquards, they suppliers offer a wide and innovative range of the finest materials for both ready-to-wear and couture markets.
To register for the show and view the latest trends from these suppliers and more, go to www.milanounica.it.